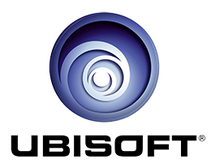 Ubisoft (pronounced yoo-bee-soft) is a French multinational video game developer and publisher based in Montreuil, France. Ubisoft's best known franchises include the Tom Clancy's Splinter Cell series, as well as Tom Clancy video games, along with franchises like Assassin's Creed, Far Cry, Just Dance and more.
"When my brothers and I created Ubisoft back in 1986, we started out with a simple motivation: work with passionate people and make fun games. Today, to continue surprising our millions of fans all over the world, we're always on the lookout for new ways to push back the boundaries of creativity and innovation. Beyond simple games, we strive to create immersive and engaging creative worlds that not only offer moments of pure fun, escapism and adventure, but also opportunities for learning and self-discovery. 

The video game industry is constantly evolving, and Ubisoft teams and I are eager to take up the next challenges in store so that you can have even more gaming pleasure."[1] —Yves Guillemont, co-founder and CEO of Ubisoft
Ubisoft was founded in 1986 and has since then expanded and created many studios under the Ubisoft name. Ubisoft Montreal was the studio that developed the first Splinter Cell game and Splinter Cell: Chaos Theory, with Ubisoft Shanghai developing the Splinter Cell: Pandora Tomorrow and Splinter Cell: Double Agent. Ubisoft Toronto is a newer studio, founded in 2009, developed Splinter Cell: Conviction and Splinter Cell: Blacklist.
Ubisoft Montreal
Edit
Ubisoft Shanghai
Edit
Ubisoft Toronto
Edit
References
Edit