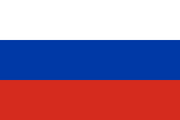 Kola Peninsula
Edit
Nadezhda Nuclear Power Plant
Edit
6th of November, 2004 Sam is sent here to trace a microwave relay connecting to the Georgian terrorist cell.
Abandoned Factory (Kola Cell)
Edit
Sea of Okhotsk
Edit
St. Petersburg
Edit
Nevsky Prospekt
Edit
North Caucasus Military District
Edit
Border Crossing
Edit
In year 2013 Sam Fisher is sent here on a mission by Grim to recover hardcopy documents related to the Blacklist.
Koltsovo Naukograd
Edit
Abandoned City
Edit
Ad blocker interference detected!
Wikia is a free-to-use site that makes money from advertising. We have a modified experience for viewers using ad blockers

Wikia is not accessible if you've made further modifications. Remove the custom ad blocker rule(s) and the page will load as expected.