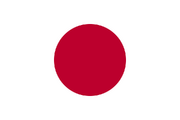 Japan
is an island nation located in East Asia, located in the Pacific Ocean.
Japan Locations
Edit
Tokyo, officially known as Tokyo Metropolis, is the capital city of Japan,
Shinjuku District Bathhouse
Edit
Japanese Defence Ministry
Edit
The Kokubo Sosho is located on Tokyo Bay near Tokyo, Japan and is home to the Japanese Ministry of Defense and the Information Self-Defense Force (I-SDF).
Hokkaido Island
Edit
Hokkaido, Japan is one of the four major islands of Japan. It is the northernmost of these islands and the second largest, and is home to at least five million people. Its capital is the city of Sapporo.
Private Retreat
Edit
Club House
Edit
Ad blocker interference detected!
Wikia is a free-to-use site that makes money from advertising. We have a modified experience for viewers using ad blockers

Wikia is not accessible if you've made further modifications. Remove the custom ad blocker rule(s) and the page will load as expected.